Licensee
The Sparco Corsa collection is made by Carpa Design under official license.
We know how to breathe life into a brand's story and make a product that is as innovative and unique as the brand itself. We work with the biggest and best brands because we are passionate, creative and focus on the bigger commercial picture – giving customers products they are thrilled about, time and time again. With the brand and market in mind, we create products that are unique, distinct and exciting – ensuring each and every product is commercially successful from the very start.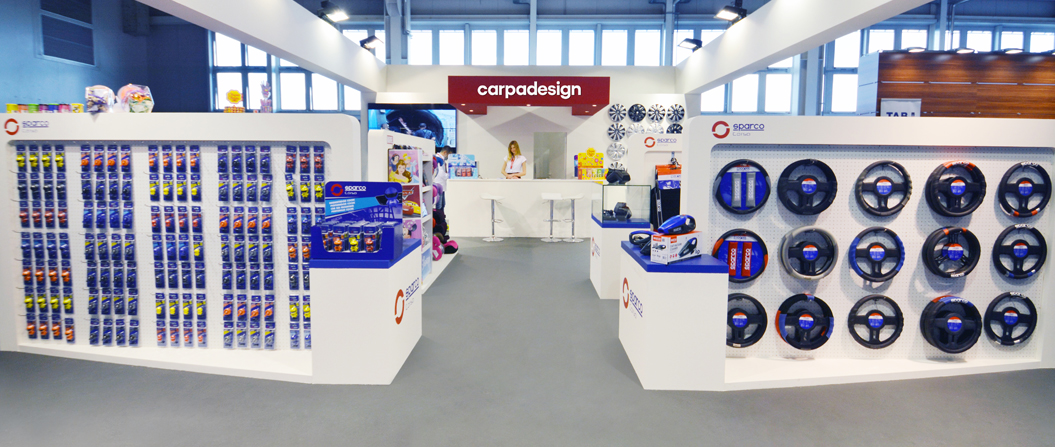 PRODUCT DEVELOPMENT – LET US MAKE YOUR VISION A REALITY.
We are skilled in identifying and predicting trends – we have an instinctive ability for knowing what is or going be popular in the market. This is because we have an in-depth understanding of your consumer and their needs, wants and desires. As a result, we create unique products that have that something "special" that sets them apart from the rest. We love our work and we love the process – we're Detail Oriented, Holistic and Flexible in our approach. A bright team of creators, thinkers, designers, and innovators, we conduct in-depth research and thoroughly and painstakingly work through our brilliant designs – allowing us to create products that not only are intuitive and fit perfectly into your customers' lives, but that truly delight.
A QUALITY PRODUCT – GUARANTEED, EACH AND EVERY TIME With our years of experience behind us we have built and maintained brilliant relationships with our suppliers to ensure we source the highest quality materials and bring you a quality assured product every time. Let us obsess about the details to give you a product that wows.
CARPA DESIGN – THE CREATIVE, INNOVATIVE AND INTERNATIONAL PARTNER YOU'VE BEEN LOOKING FOR.