Protect your car's interior from wear and tear with the Sparco Steering Wheel Cover & Seat Belt Pads. Quality materials and lifestyle tested, the Steering Wheel Grip will assist for an even better driving experience, while the Seat Belt Pads will protect and cushion your shoulder as well as prevent malodours.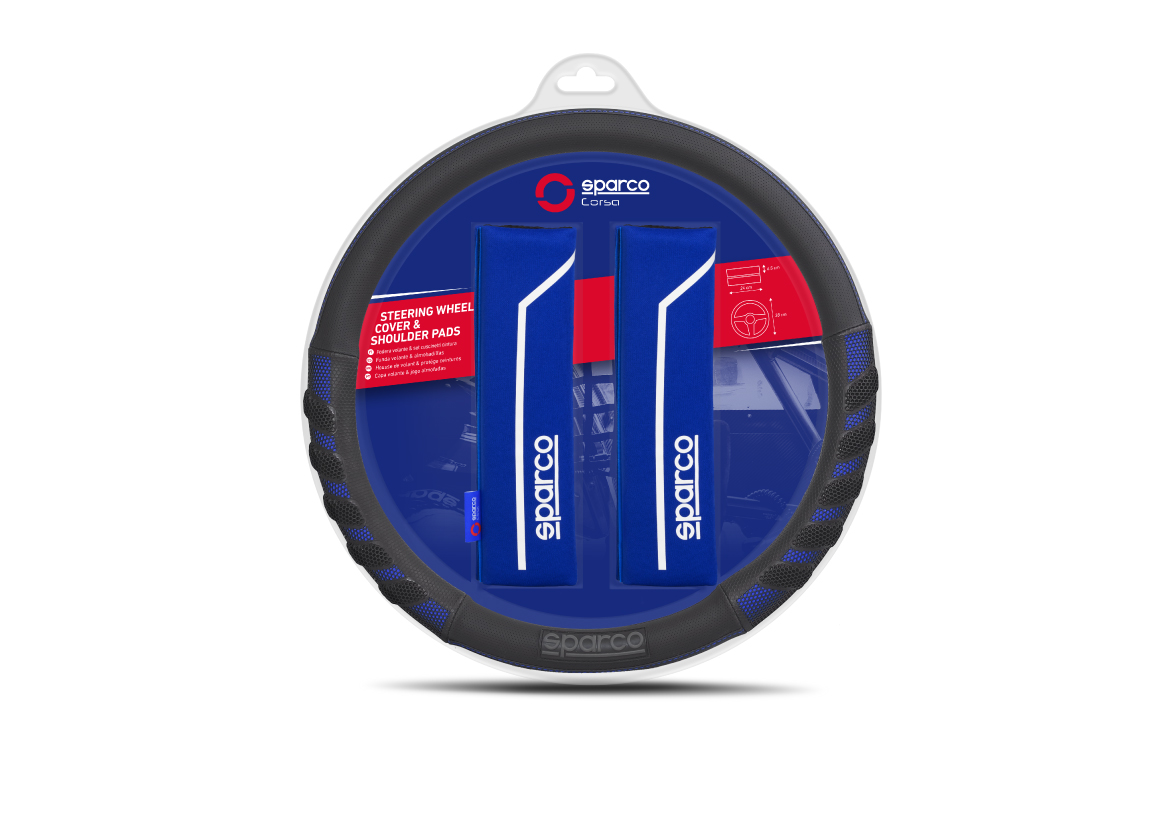 STEERING WHEEL COVER
• Comfortable grip.
• Anti-fade.
• Universal fit.
• Durable stretch material.
• Easy to install.
• Material: 100% PVC.
• Dimensions: Diameter 37 & 38 cm
SEAT BELT PADS
• Provides extra padded comfort.
• Helps prevent chaffing from seat belt.
• Attaches easily with hook & loop closure.
• Material: Polyester.
• Dimensions: 24 x 6.5 cm.