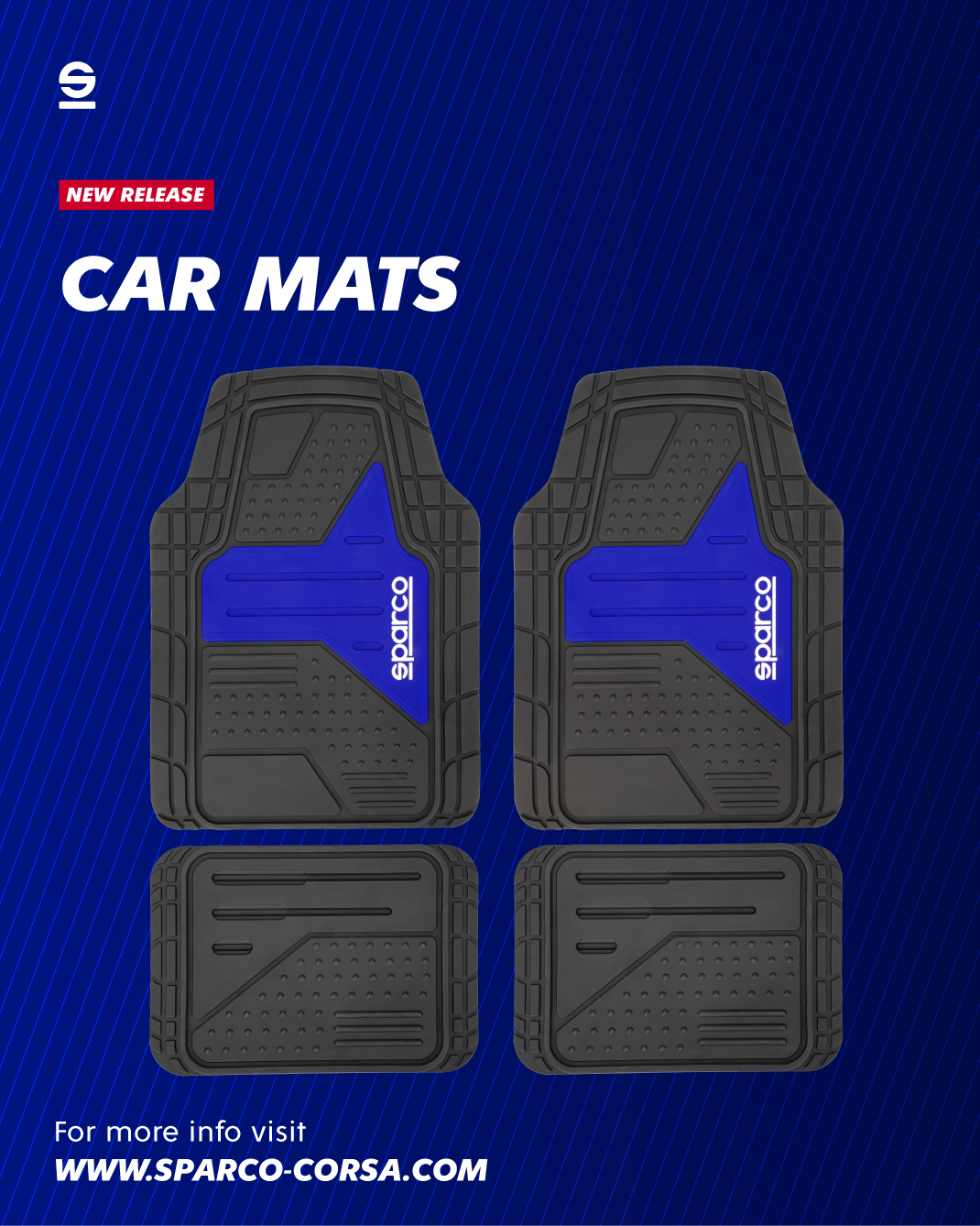 Sparco's latest car mat set makes no compromises: the mats are made of quality, durable materials that are adaptable to a variety of vehicle makes and models .
Protect your car's interior from the weather, accidental spills, pet stains, and more. To clean the mats, simply hose them down or use a damp cloth to wipe up messes.
Whether you're looking for extra protection against everyday life or need some serious insurance for your next adventure, Sparco's newest car mat seat is ready to go.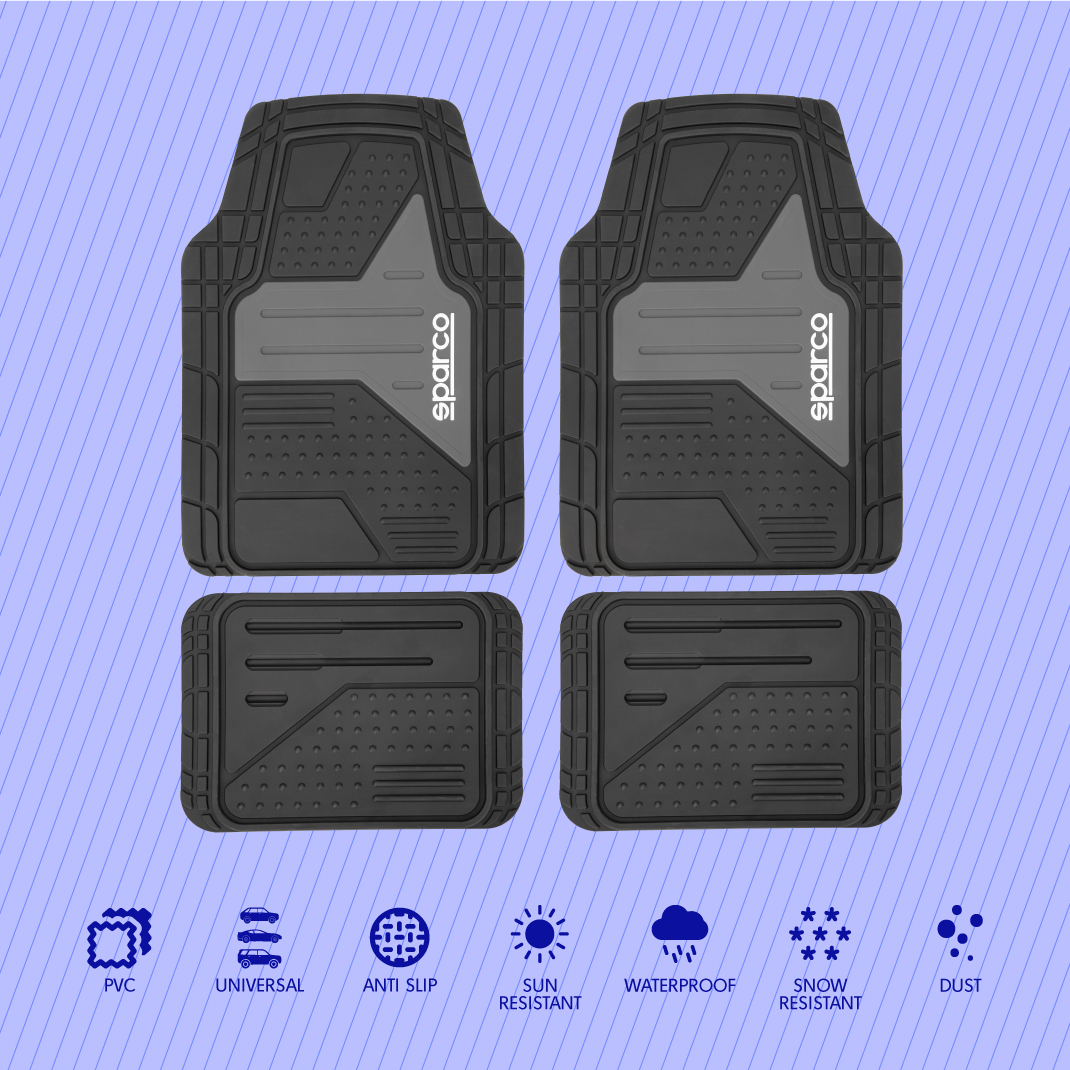 • Material: PVC
• Suitable for all seasons
• Non-skid backing
• Easy to clean
• Semi-universal design with cutting line to fit more vehicle
• With header card + plastic hanger packaging
• Dimensions: Front: 65 x 49 cm
Rear: 32 x 46 cm
• Weight: 3.6 kg