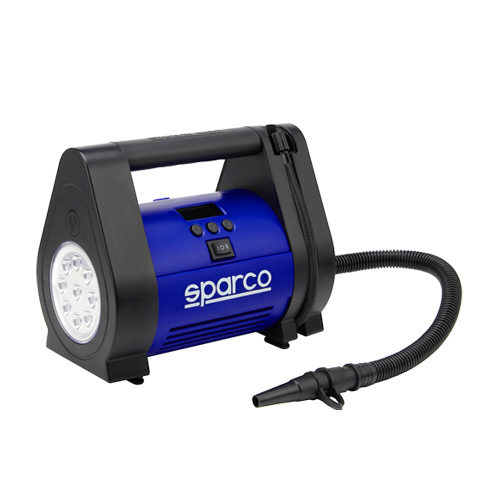 New products
Tools
AIR COMPRESSOR
SPT171
• Voltage: DC 12V.
• 1x 30mm metal cylinder.
• Max power: 100psi.
• Electricity: 10A.
• Inflatable air: ≥ 30L.
• Digital gauge.
• 9 pcs LED lights.
• Length of the cable: 3m.
• Length of hose: 70 cm.
• Accessories: 3x nozzles adaptors for inflating bikes, tires, balls, etc. 1x 10A fuse. 4x valve caps.
AIR COMPRESSOR
• Fast inflating. 4-5 minutes to inflate a normal car tire.
• Quickly inflates auto, motorcycle, vehicle and bicycle tires.
• Convenient and easy to use, a built-in storage space for 12V power cord and air hose.
• Automatically shut off feature make you never over-inflate.
• Material: High quality ABS.
• Dimensions: 17.5 x 20.5 x 12.8 cm.
Get this product
If you're interested in this product, please submit your e-mail and we will get back to you soon.