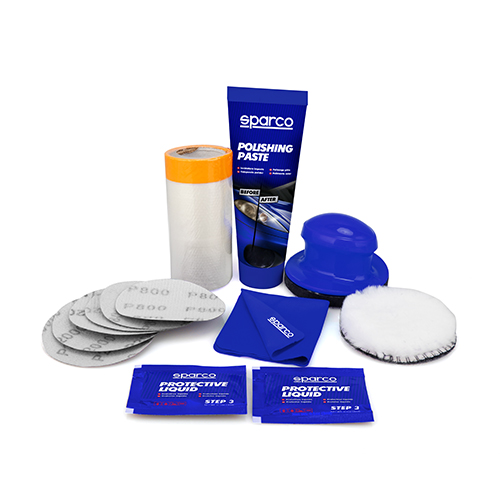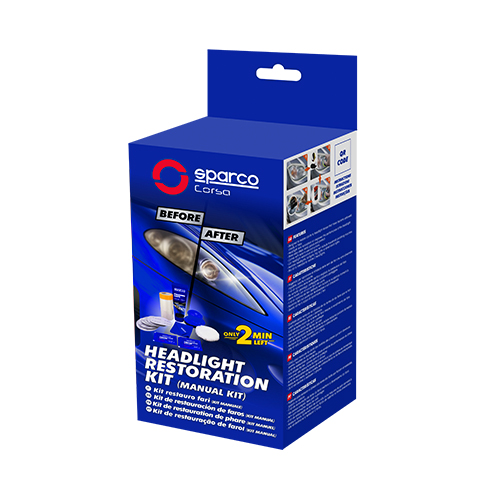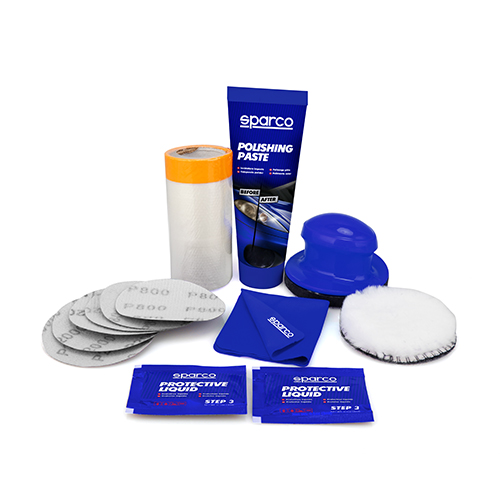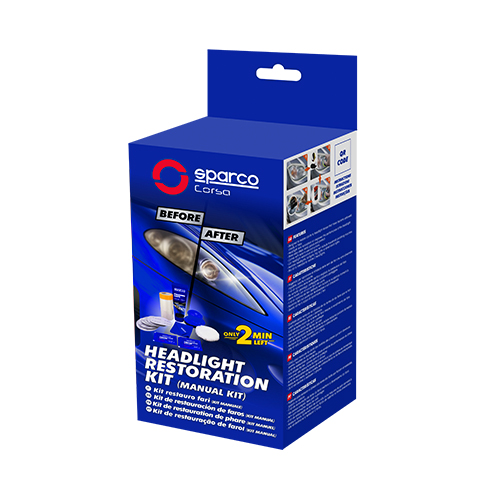 New Products
Car Care
HEADLIGHT RESTORATION KIT – MANUAL KIT
SPC105A
FEATURES
Designed to restore clarity to headlight lenses that have become yellowed, cloudy, or hazy.
Headlight lens restoration kit improves the performance of the headlight.
Three easy steps: sand, polish and protect.
Comes with easy-to-use instructions.
Car headlight restoration kit does not include household polishing machine.
Restores headlights, taillights, fog lights or directional lights.
This kit is intended to restore 2 headlights.
KIT CONTAINS
2 x P800 Sanding Discs
2 x P1200 Sanding Discs
2 x P2000 Sanding Discs
1 x Wool Polish Disc
1 x White Sponge Disc
1 x 85gm Polish Paste
2 x 3.0ml UV Protection Liquid
1 x Masking Tape
1 x Hand Buff Tool
1 x Instruction Manual
Get this product
If you're interested in this product, please submit your e-mail and we will get back to you soon.