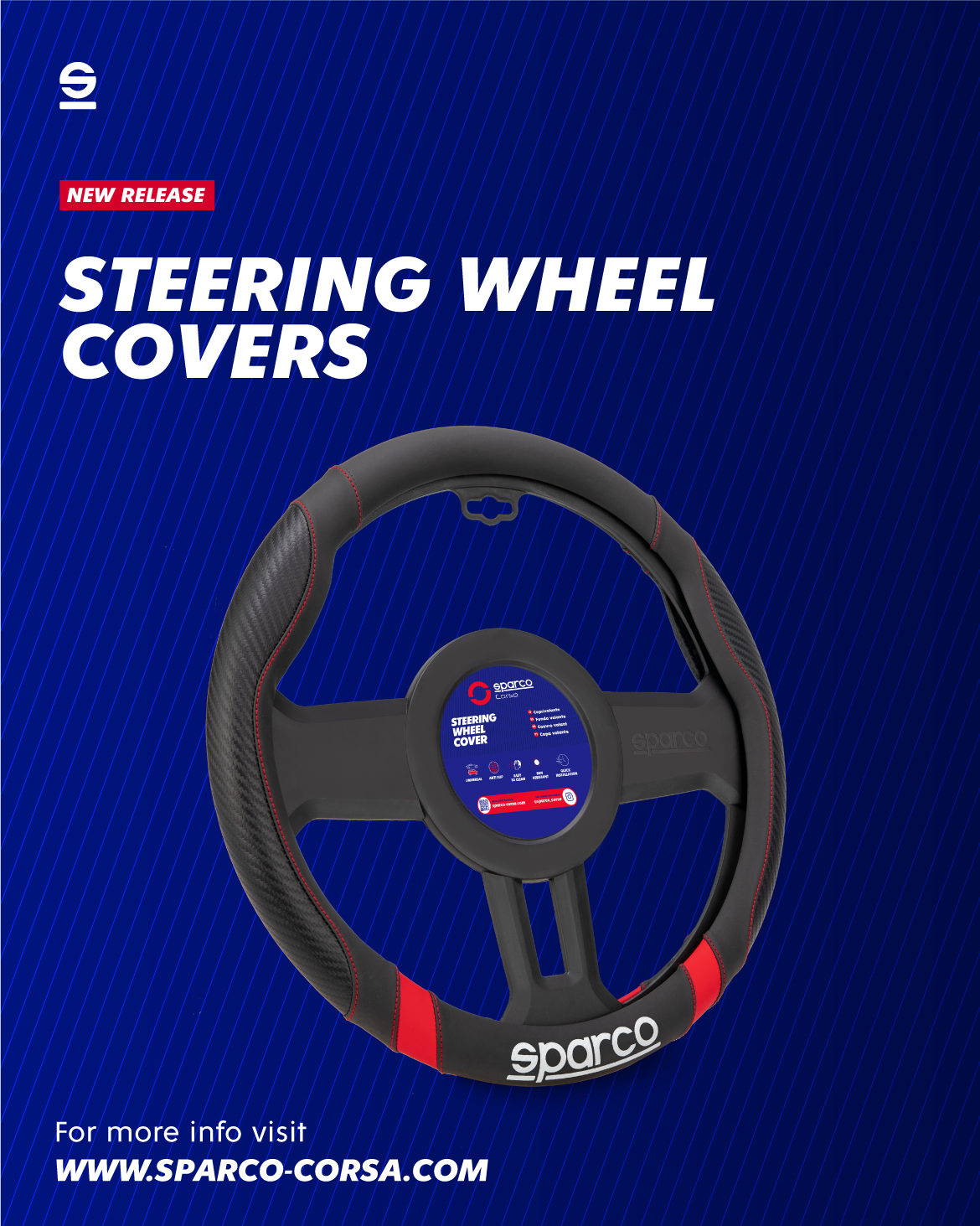 Elevate your driving experience with Sparco's latest line of steering wheel covers, designed to be the perfect blend of function and style. The comfortable, anti-slip and sun-resistant material will make your journey easier for years to come. And the universal fit ensures our covers are the right fit for every car, regardless of make or model.
Whether you're commuting to the office or preparing for your next adventure, our steering wheel covers give you better grip for a safer, more secure ride while also providing a sleek compliment to your interior.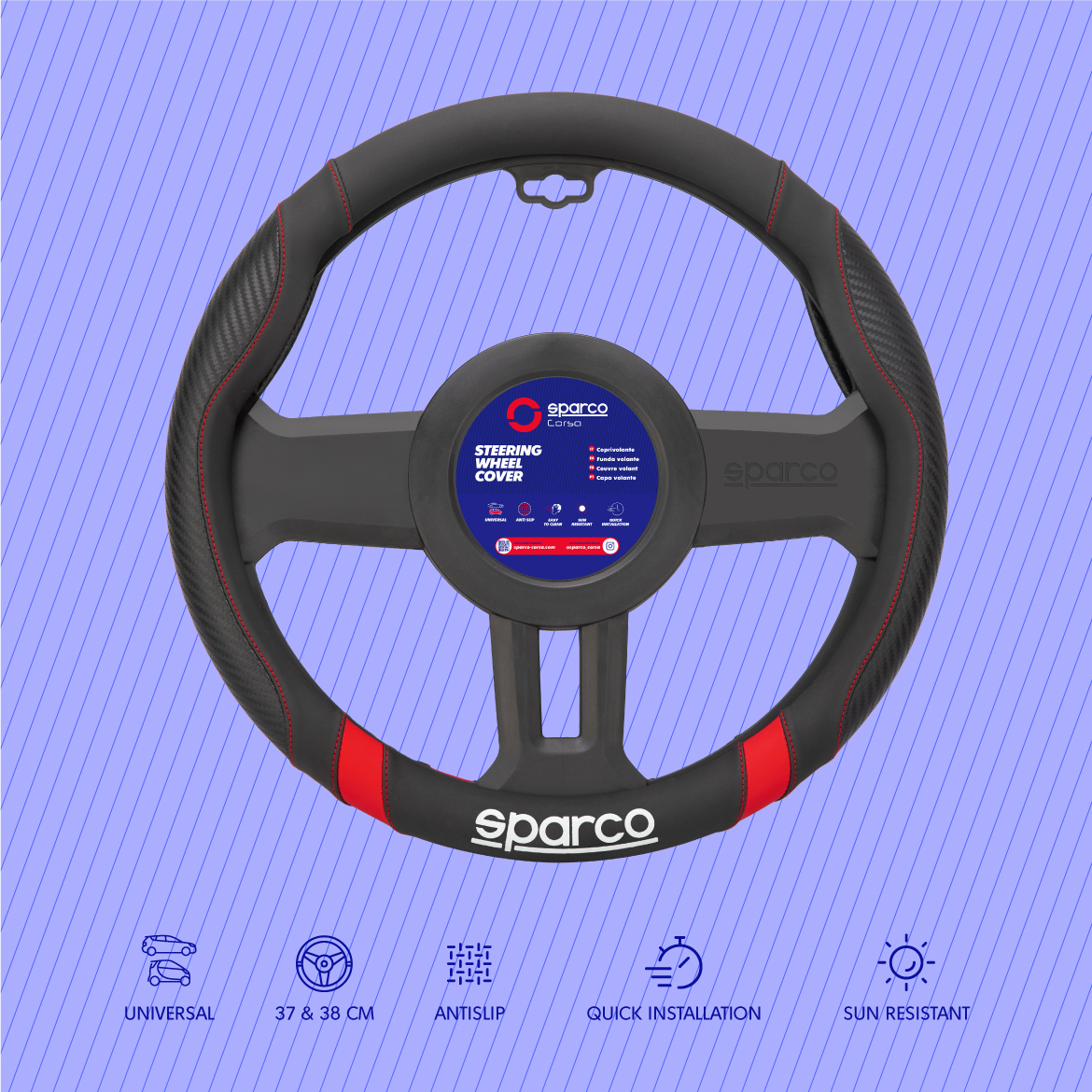 • Durable stretch material.
• Comfortable grip.
• Anti fade.
• Easy to install.
• Dimensions: Diameter 37 & 38 cm.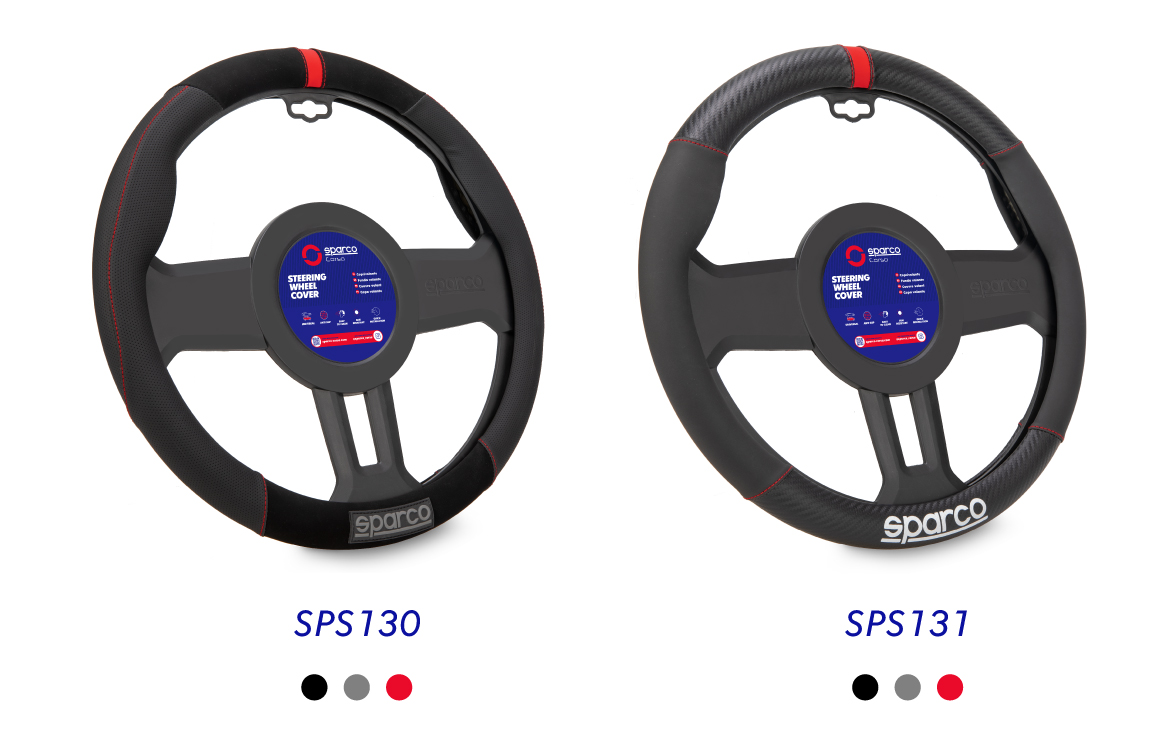 Now available in a variety of designs
for your convenience.