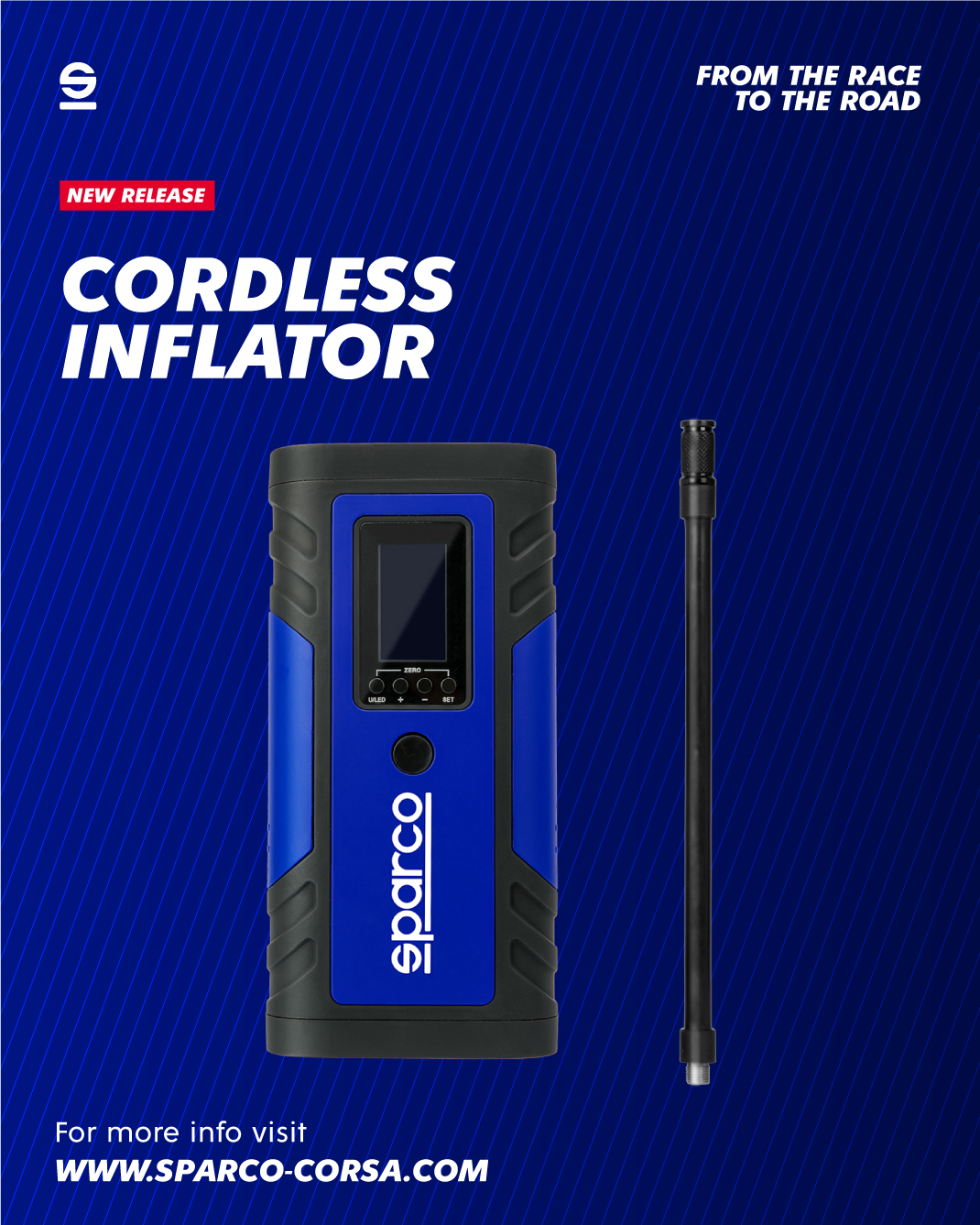 The Sparco Cordless Inflator packs powerful action in a convenient package. This 2000mAh li-ion battery has the ability to inflate up to two 195/55R15 tires. A large LCD digital display instantly shows preset pressures and values, equipped with five modes. Three switchable units and three interchangeable nozzles complete the inflator, making it both effective and efficient. Whether it's for cars, bikes, motorcycles, or simply a soccer ball, the Sparco Corsa Cordless Inflator can handle it. And with a comfort grip and easy carry case that measures less than 15 cm (6 in), you'll be prepared wherever life takes you.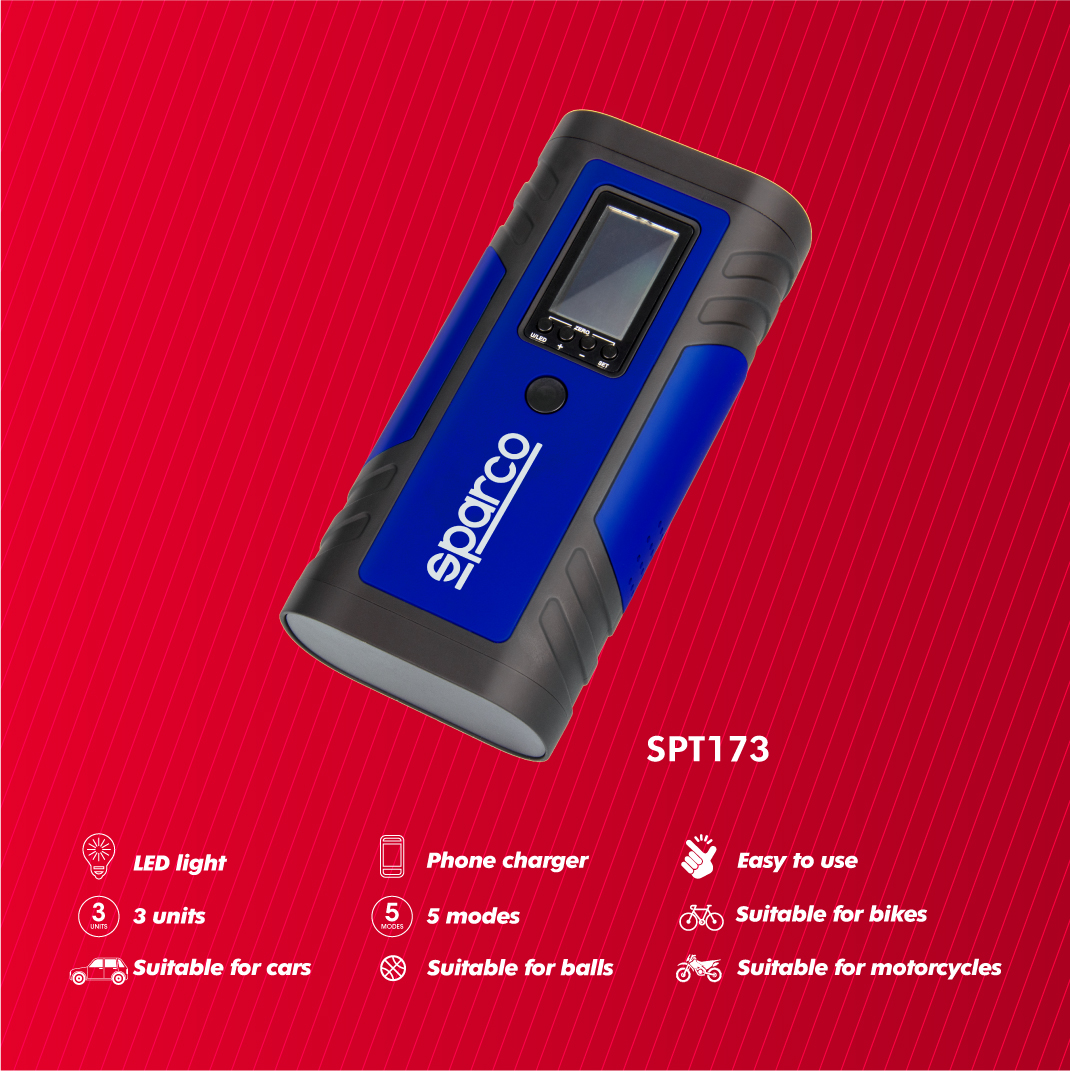 • Carry 2000mAh li-ion battery in full battery capacity can inflates 2 pcs195/55R15″ tyre.
• 4 switchale units.
• Confortable grip.
• Easy to carry.
• Dimensions: 14.9 x 7.3 x 4.4 cm.